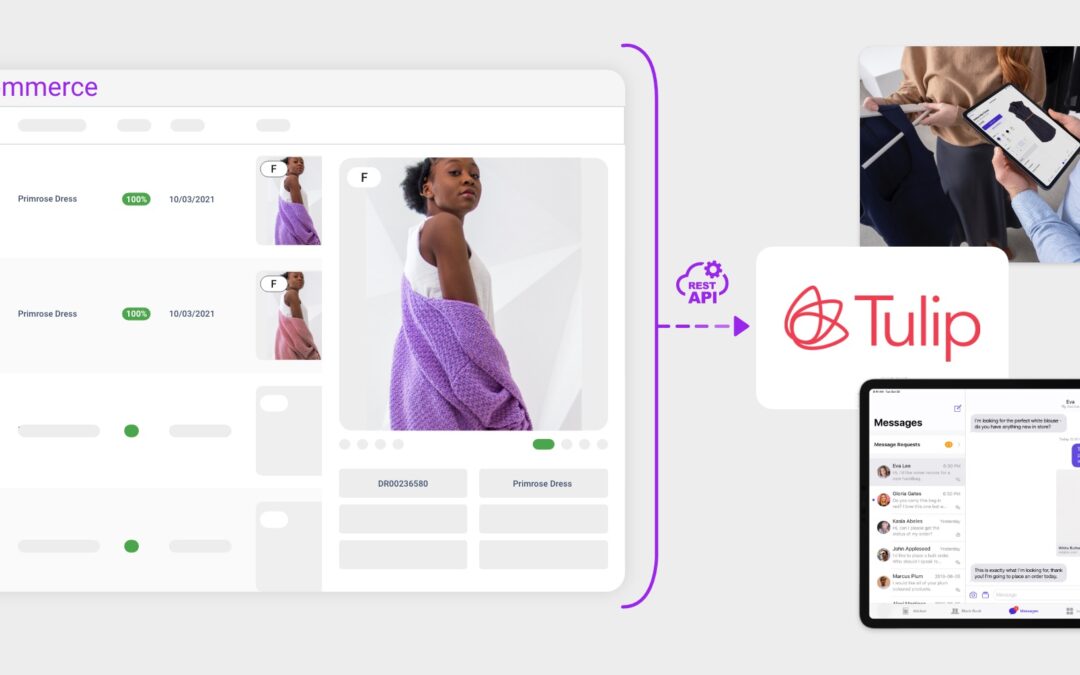 New SeeCommerce connector for Tulip, a global leader in omni-channel and mobile solutions for retail.
Tulip, a cloud-based software application, and world leader in mobile omni-channel solutions for retail, joins the SeeCommerce ecosystem.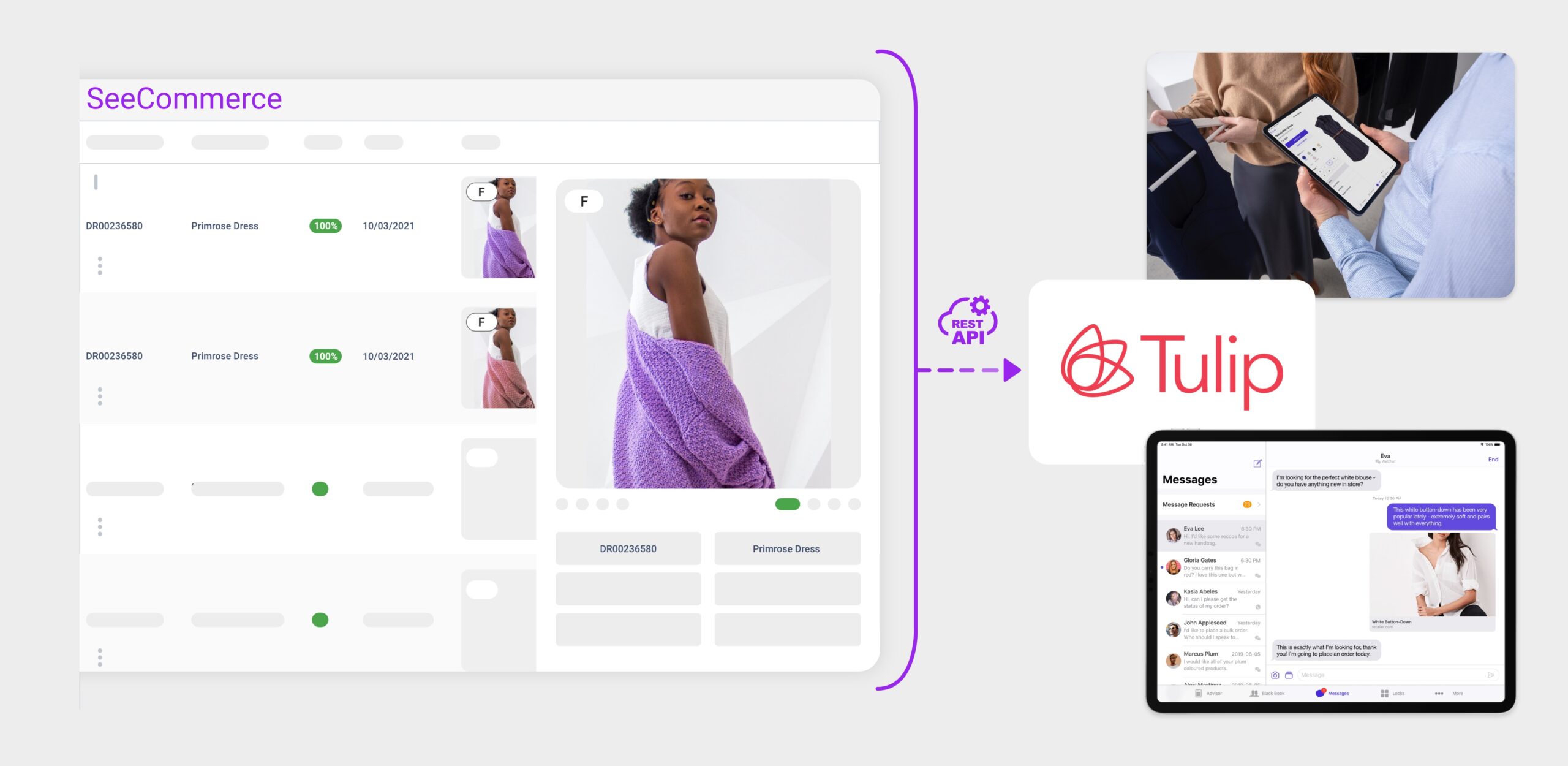 The SeeCommerce connector allows a highly personalized shopping experience within the store by integrating with Tulip's Clienteling app to provide all product details, including images, descriptions, and available stock. Tulip Clienteling solution helps to establish long-term trustworthy relationships with customers thanks to a personalized one-to-one experience which is built on data about their preferences and purchases.
With the Tulip connector, SeeCommerce adds a very important piece to its offer allowing all brands to successfully adapt to the new world of retail.
"We have already integrated Tulip's Clienteling with SeeCommerce for the Missoni project. We are excited about this new connector, as we believe it can be an added value for all brands that, in retail, want to focus on a personalized approach to the consumer. With SeeCommerce and Tulip, the brand can support the in store engagement with the right content and technology."
– Marco Serpilli, CEO WARDA.
Information about SeeCommerce
SeeCommerce is a cloud-based PXM (Product eXperience Management) application designed to improve business processes and brand performance through centralized management of digital content which enables the delivery of consistent and compelling omnichannel product experiences (B2C and B2B). Among our customers are Missoni, Calzedonia, Brunello Cucinelli, Pal Zileri and others.
Information about Tulip
Tulip is a cloud-based software provider focused on omnichannel mobile solutions for retail stores. Partnered with Apple, Tulip's mission is to harness the power of the world's most advanced mobile technology to deliver simple- to-use apps for store associates to look up products, manage customer information, check out shoppers, and communicate with clients. Leading retailers like Mulberry, Saks Fifth Avenue, Kendra Scott, Kate Spade, Coach, and Michael Kors use Tulip in their stores to elevate the shopping experience, increase sales and improve customer service.
Tulip Clienteling connects store associates with customer insights to provide a highly elevated, personalized shopping experience. It's used to establish long-term relationships with customers based on data about their preferences, behaviours and purchases, and delivers a one-to-one experience that builds trust, drives loyalty and surpasses customer expectations.
www.tulip.com
www.tulip.com/clienteling

Would you like to know more about how our products can make your digital transformation process effective and organized?

Contact us. Our technical team is always ready to answer any of your questions!