Improves customer experience through the effectiveness of CloudFront CDN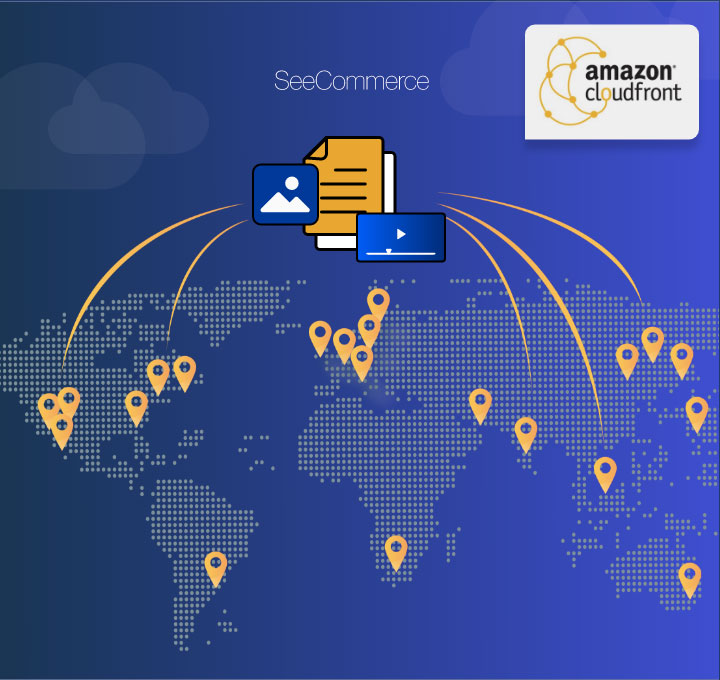 To ensure superior digital experiences for our customers in maximum security, we rely on the high-level performance of Amazon CloudFront
We know the importance of providing users with valuable experiences globally. Rapid distribution and use of high-quality content for Brands is an important issue and a necessity.

To ensure superior performance, our applications integrate Amazon Cloudfront, a powerful content delivery network or CDN (content delivery network) that enables the distribution of multimedia files such as video and audio, and static content such as documents and images, globally, Ensuring minimal latency and high transfer rate.
Our applications together with a powerful distribution network enable us to provide our customers with immediate user experiences
and engaging, creating commercial value for the Brand.
What are the benefits of Amazon Cloudfront?

Global distribution speed
Through Amazon Cloudfront we have a network of more than 220 points of presence (PoPs) around the world, enabling fast and high-quality content delivery.

Maximum security
There are no compromises when it comes to security: Amazon CloudFront
is an extremely secure distribution network that offers protection at both the
network than application thanks to anti-DDoS support.

High performance
No challenge is too great: the resilience and scalability of Amazon CloudFront enables a reliable user experience with top-notch performance, whatever the brand needs.
The use of cloudfront cdn in our applications is officially certified by Amazon AWS
The certification ensures that we use the CDN in our applications to the fullest potential provided by Amazon AWS.
WARDA is also a "Select Technology Partner" of AMAZON WEB SERVICES (AWS), a partnership that enables our software solutions to achieve very high processing, data distribution and machine learning capabilities. With the AWS cloud infrastructure, our customers can rely on high standards of security, reliability and performance.

Do you want to know more?
Our team is always ready to answer any questions you may have!