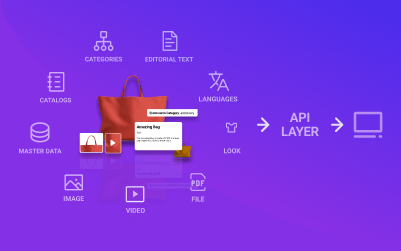 How to solve "Product Content Chaos" to easily and effectively deliver content in headless mode
We talked about this topic during our event at the NETCOMM Forum in Milan on May 17. With this article we go over the points discussed.
The Market Environment and the Product Content Chaos

Before explaining what headless technology is and why it has become increasingly essential to new business models, it is critical to understand the context in which brands currently operate. Indeed, they are increasingly adopting omnichannel strategies, in which the shopping experience and customer interactions occur seamlessly across multiple touchpoints, such as the website, marketplace, app, social, customer service, etc. As a result, the challenge for brands is to provide a seamless and personalized experience that meets customers' needs and keeps them loyal to the brand.
The increase in touchpoints inevitably leads to the management of large amounts of content. To handle this load and thus adapt quickly to new business models, many brands have adopted different methods and technologies such as PIM, DAM, excel sheets, or other solutions. However, this approach has made the scenario increasingly fragmented, as numerous platforms are employed simultaneously offering only marginal improvement in content management.
We call this scenario Product Content Chaos.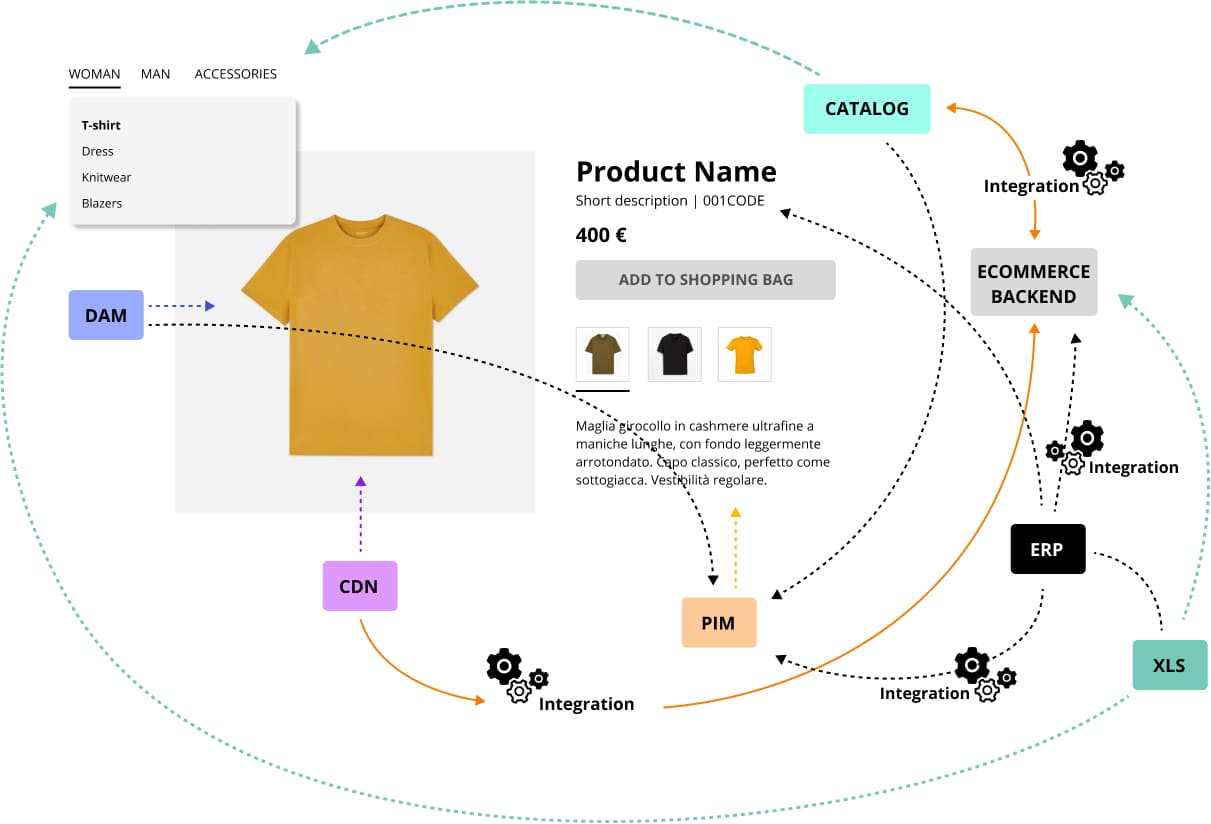 Solution: centralization and new opportunities

The first step in solving Product Content Chaos is to centralize and thus make the process of creating, managing, and distributing product information content optimal and smooth.
Centralization is not applicable through several platforms integrated with each other but rather through the use of a single platform in which all necessary functions are accessible and where product information (contextualized for each touchpoint) can be easily accessed and managed by anyone who is authorized. For this reason, one PIM is not enough, but Product eXperience Management that incorporates both PIM functions and DAM functions is required.
The benefits of a centralized PxM system are unparalleled:
Total control over the creation and distribution of all content (media and copy) for all touchpoints

Reduction of error cases and no loss of information

no duplication of data

always up-to-date data

smooth and fast workflow

better impact on time to market

better impact on customer experience

Saving money on integration activities with other platforms

greater safety and better performance
Effectively solving the Product Content Chaos and opening the brand to further omnichannel growth opportunities.
We have looked at the advantages of a centralized platform, but how does it relate to the concept of "Headless" so much mentioned these days?
First, by "Headless" we mean a system in which the backend is completely separate from the frontend, as the term itself suggests. In fact, in this scenario, product information resides exclusively in the PxM system and not in the e-commerce site, marketplace or any other touchpoint. This approach makes it possible to maintain the centrality of information, with all the advantages mentioned earlier, simplifying the process of distributing content across different touchpoints and actually lightening the very structure of end-user contact platforms.
In addition, through a headless approach, the Brand can increase opportunities for product exposure across multiple platforms, which become more flexible, customizable, and performant since they will only have to deal with front-end graphic representation.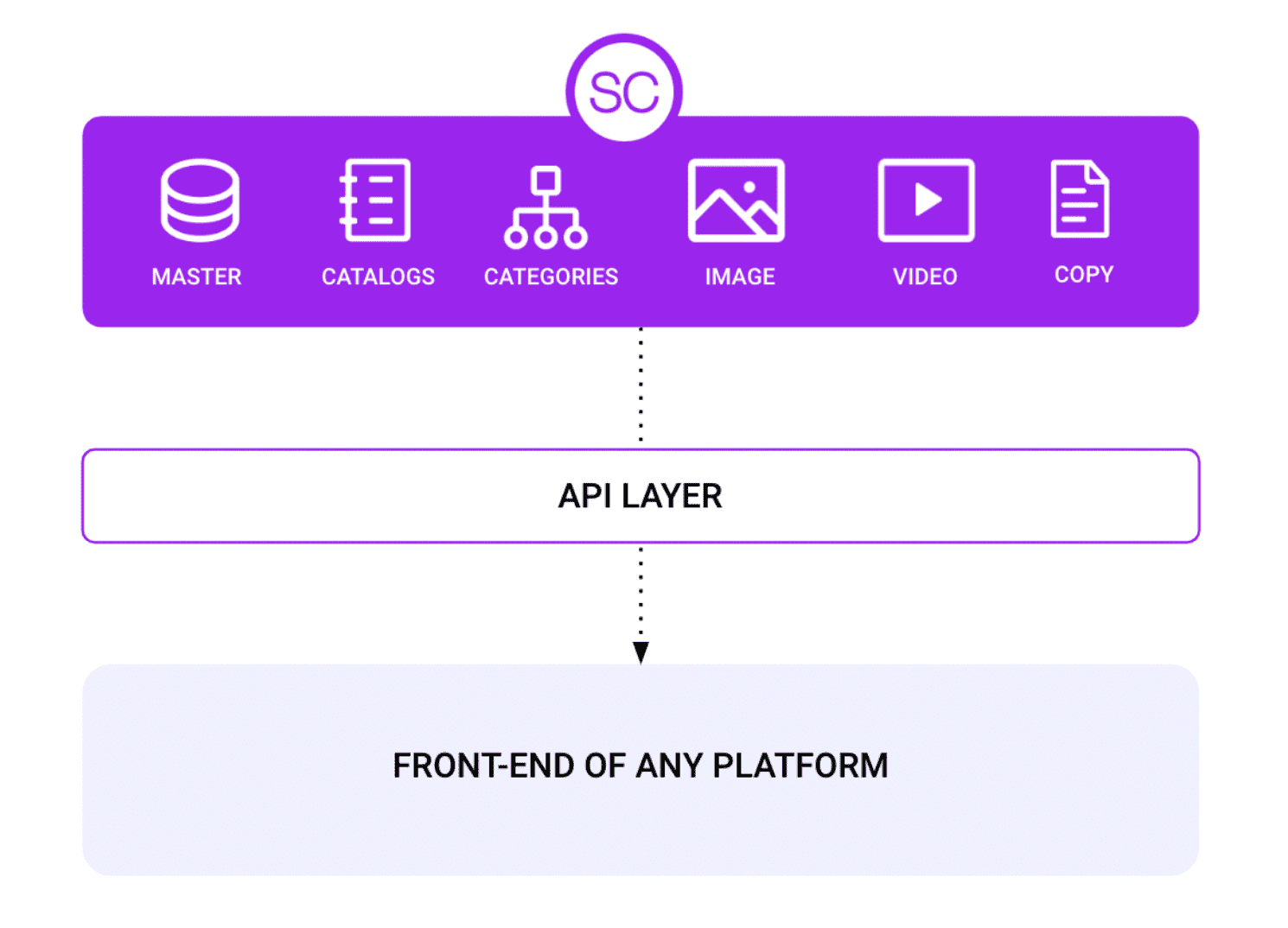 The advantages of headless architecture


SCALABILITY AND CUSTOMIZATION
The separate back-end allows any interface to be fed via API.

END-TO-END CONTROL OVER CONTENT
Complete monitoring of any content for any touchpoint.

OMNICHANNEL APPROACH
Flexible and continuous content distribution for any touchpoint.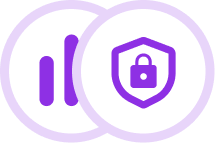 HIGH PERFORMANCEAND SAFETY
Improved security and better performance on content fruition.

SPEED AND SAVINGS
Quick updates
and timely.
Savings on data entry and integration activities.
Composable Product content

While the headless architecture facilitates the distribution of content across different user interfaces, it should be considered that the PxM platform makes product content available through a modular architecture that allows individual product information to be distributed via API to each touchpoint without duplicating it. This system is called Composable Product Content where precisely each touchpoint takes from the centralized PxM system only the updated information it needs.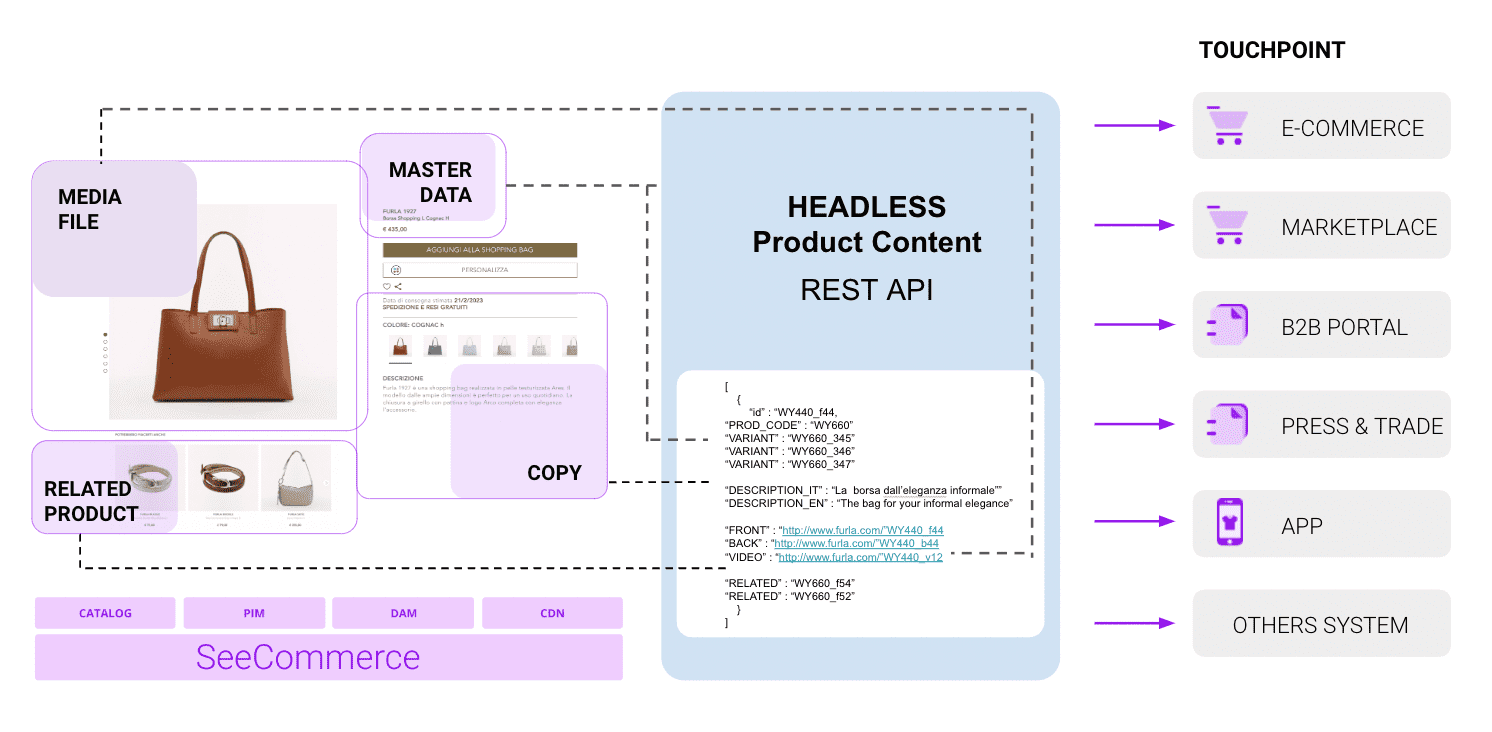 The sum of these technologies offers brands many significant benefits.
In addition to simplifying content management for sales touchpoints such as e-commerce and marketplaces, the brand can leverage the efficiency of modular information management and headless technology to create customized portals and platforms at extremely low cost. For example, dedicated print or trade portals can be created that are fully customized to meet specific needs while providing significant savings.