New SeeCommerce connector for Tulip, the world leader in mobile omnichannel solutions for retail.
Also added to the SeeCommerce ecosystem is Tulip, a cloud-based software application that is the world leader in mobile technology solutions for the retail world.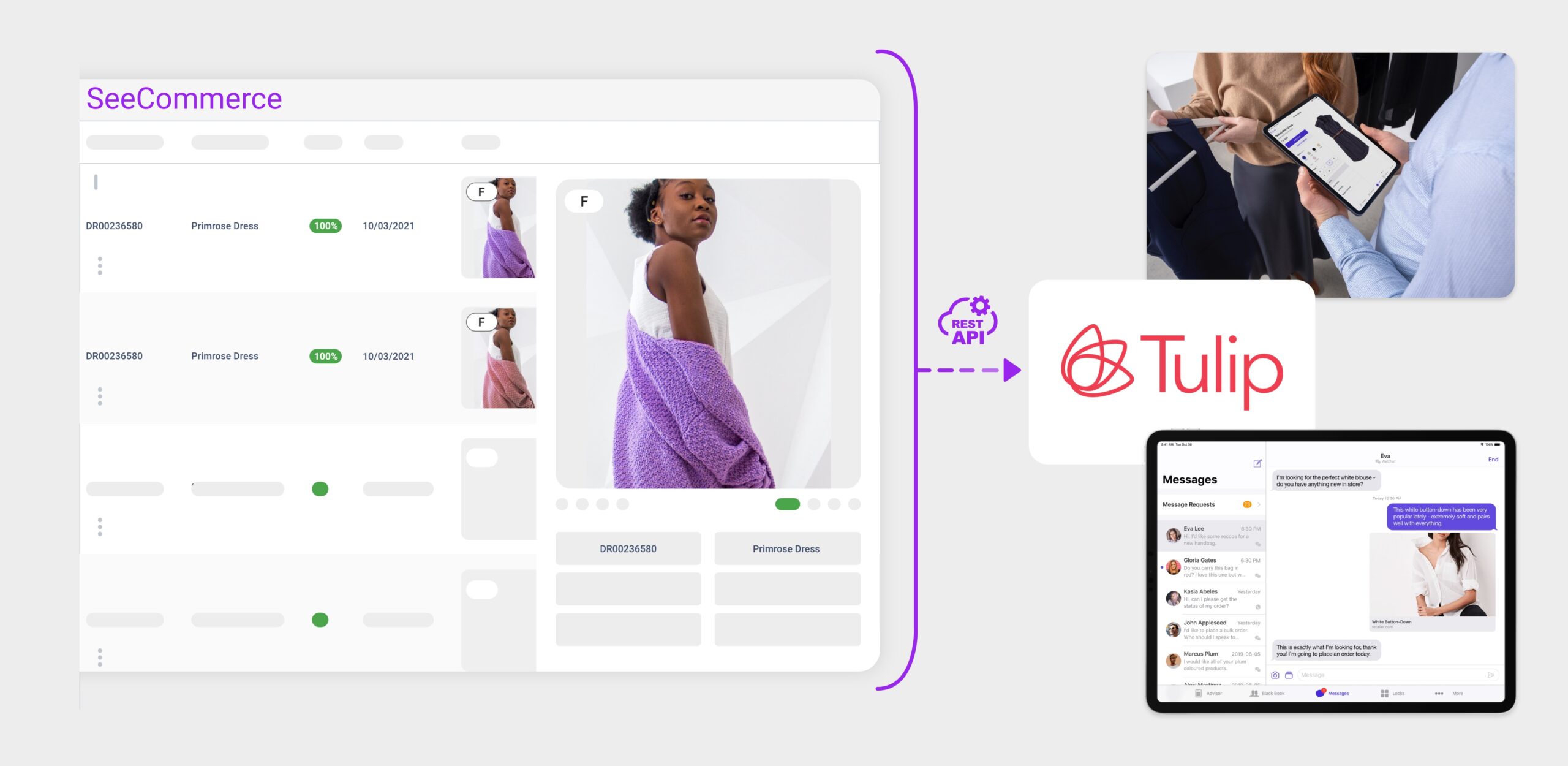 The SeeCommerce connector enables a highly personalized in-store shopping experience by updating the Tulip Clienteling app with all product information managed or enriched in SeeCommerce, including images, categorizations, pricing and inventory.
Tulip's Clienteling solution is used to establish long-term relationships with customers based on data about their preferences and purchases to deliver a personalized one-to-one experience in order to build trust with the consumer.
With the connector for Tulip, SeeCommerce adds a very important piece to its offering by enabling all brands to successfully adapt to the new retail world.
"We have already integrated Tulip's Clienteling a
SeeCommerce
into the Missoni project. We are excited about the new connector, as we believe it can add value for all brands that want to drive retail through a focused and personalized approach to the consumer. With SeeCommerce and Tulip, the brand has the right content and technology available for in-store engagement." – Marco Serpilli, CEO WARDA.
About SeeCommerce
SeeCommerce is a cloud-based PXM (Product eXperience Management) solution designed to improve business processes and brand performance through centralized digital content management, enabling the creation of consistent and compelling omnichannel (B2C and B2B) product experiences. Our clients include Missoni, Calzedonia, Brunello Cucinelli, Pal Zileri and others.
About Tulip
Tulip is the world leader in mobile device technology solutions for the retail world. Tulip has developed partnerships with Apple and Salesforce to harness the full power of cutting-edge technologies and build highly intuitive mobile applications that cover the full spectrum of retail activities: customer service, assisted sales, and point of sale. Only Tulip provides a true omnichannel solution through a scalable and flexible technology platform developed with the needs of salespeople in mind. Leading retailers such as Mulberry, Saks Fifth Avenue, Kendra Scott, Kate Spade, Coach and Michael Kors use Tulip in their stores to elevate the shopping experience, increase sales and improve customer service.
Tulip Clienteling connects store associates with customer information to provide a personalized and elevated shopping experience. It is used to establish long-term relationships with customers based on data about their preferences, behaviors, and purchases, and provides a one-to-one experience that builds trust, drives loyalty, and exceeds customer expectations.


www.tulip.com


www.tulip.com/it/clienteling

Want to learn more about how our products can make the digital transformation process effective and organized?

Contact us. We will be happy to give you all the answers you need.
STAY UP TO DATE ON NEWS
Sign up for the newsletter!