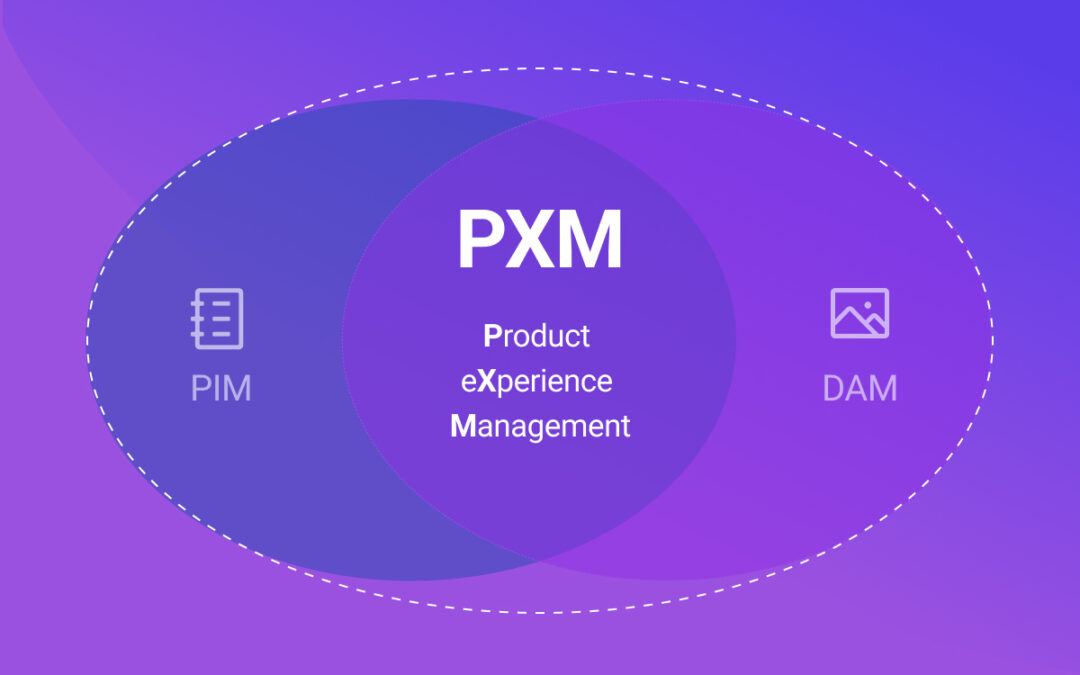 From PIM and DAM to centralized product eXperience management (PXM)
In recent years, data management has proven to be a crucial element in the success of companies in an increasingly competitive and digitization-driven market.
Let's start with the fact that brands need to be increasingly present with their products in various sales platforms such as e-commerce and numerous marketplaces, and that the customer dictates that the information describing the product should be as comprehensive and consistent as possible both descriptively and visually through quality, high-resolution media. With these assumptions, there is a lot of information to manage, but above all, the Brand's challenge is to make it consistent with all sales channels.
Often this information is managed by two separate platforms: the PIM, dedicated to product data management, and the DAM for enterprise digital asset management.
But in detail what is the difference between these two systems?
What is DAM? (Digital Asset Management)

DAM is a system that helps Brands organize, store, and manage their digital assets such as media, videos, and files in general so that they are easily accessible to users inside and outside the company, securely.
Notable among its features are:
Organization

Of assets in folder tree and tags

Sharing

of folders and files with specific users (internal or external) or with the entire business organization.

Security

For managed resources, accessed only by authorized users
What is PIM? (Product Information Management)
The purpose of PIM is to centralize and manage product information, both master and editorial. Companies using a PIM are able to access, enrich, and distribute descriptive product information on each touchpoint.
The value of a PIM is to be able to manage so many SKUs and work contextually for multiple touchpoints while maintaining centralization of product data.
Its main functions can be summarized as follows:
Management

of product information

Creation

Of consistent product experiences from an omnichannel perspective

Distribution

of product information
From PIM-DAM to PXM
Until recently, PIM and DAM platforms were considered separate and distinct solutions for managing product data and digital assets. However, to ensure a unified experience with the goal of efficiently managing not only product information, but also images, video, and other types of related assets, it is necessary for these technologies to work together.
In some cases we are faced with integrated PIM and DAM silo systems, but this approach is likely to have a major drawback related to the inherent costs of integrating and managing the two systems.
SeeCommerce solves the problem of separate PIM and DAM management and reduces integration overhead by offering a centralized solution called PXM (Product eXperience Management) that includes both PIM and DAM functions within it, enabling efficient and comprehensive, frictionless management.
A centralized PXM system offers numerous benefits, including greater consistency between product information and digital assets, improved collaboration between marketing and product teams, and faster and more consistent distribution of information and content to customers. Last but not least, significant savings on integration activities.
Beyond corporate boundaries
While PIM and DAM platforms have traditionally supported data management within companies, with SeeCommerce it is possible to expand the use of these combined capabilities beyond corporate boundaries, involving suppliers, partners and customers. This enables product information and digital content to be created and shared more efficiently with all stakeholders, improving collaboration and alignment among the different actors involved in the value chain.